Final COVID and Flu Hospitalization Report
Update May 10, 2023
Final COVID and Flu Hospitalization Report
On February 9, 2023, the Department of Health and Human Services Secretary, Xavier Becerra, released a letter to Governors announcing the planned end to the COVID-19 Public Health Emergency on May 11, 2023. In addition, the last time the DCH Health System released consecutive weekly updates with 10 or more COVID-19 positive inpatients in its facilities was February. Because of these factors, today DCH is discontinuing its weekly COVID-19 and flu hospitalization update.
Flu, COVID and Health System Masking Update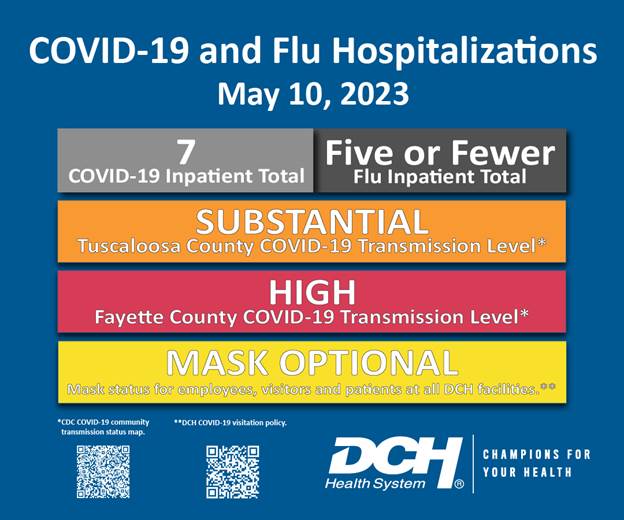 * To protect patient privacy, DCH has established a minimum threshold of five for reporting numbers of inpatients with laboratory-confirmed cases of the flu or COVID-19.