DCH Visitation Policy Update
Update Jan. 11, 2023
DCH Visitation Policy Update
DCH is making minor changes to its visitation policy. The changes will allow for an increase in visitation access in the DCH emergency rooms and at North Harbor.
The updated policy can be found at https://www.dchsystem.com/covid-19/visitation-policy/.
Flu, COVID and Health System Masking Update
DCH is bringing back a once a week update graphic for flu, COVID-19 (current impatient levels and community transmission level) and masking. The graphic for this week is included below.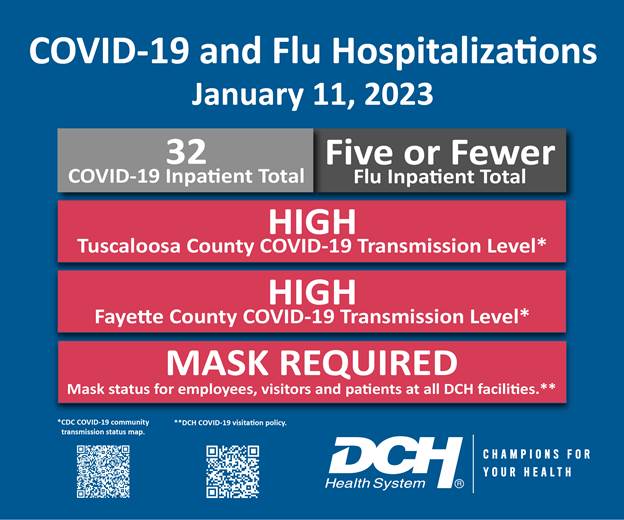 * To protect patient privacy, DCH has established a minimum threshold of five for reporting numbers of inpatients with laboratory-confirmed cases of the flu or COVID-19.