Coronavirus Update and Health System Preparations - 5/6
Testing and Confirmed Cases
To protect patient privacy, DCH has established a minimum threshold of five for reporting numbers of inpatients with laboratory-confirmed cases of COVID-19.
DCH internal counts as of 12:20 p.m. on 5/6/20:
35 inpatients are being treated for COVID-19.
15 inpatients who are positive for COVID-19 are being treated in the ICU.
Five or fewer who are positive for COVID-19 are on ventilators.
285 (cumulative) have tested positive for COVID-19 including individuals from the ED, triage tent and inpatient. These individuals are not necessarily in the hospital.
4,334 (cumulative) have tested negative at DCH sites.
58 inpatients (cumulative) who were positive for COVID-19 have been discharged.
13 inpatients (cumulative) who were positive for COVID-19 have died at DCH.
Click here to view the DCH Health System COVID-19 Dashboard.
Screening Weekend Hours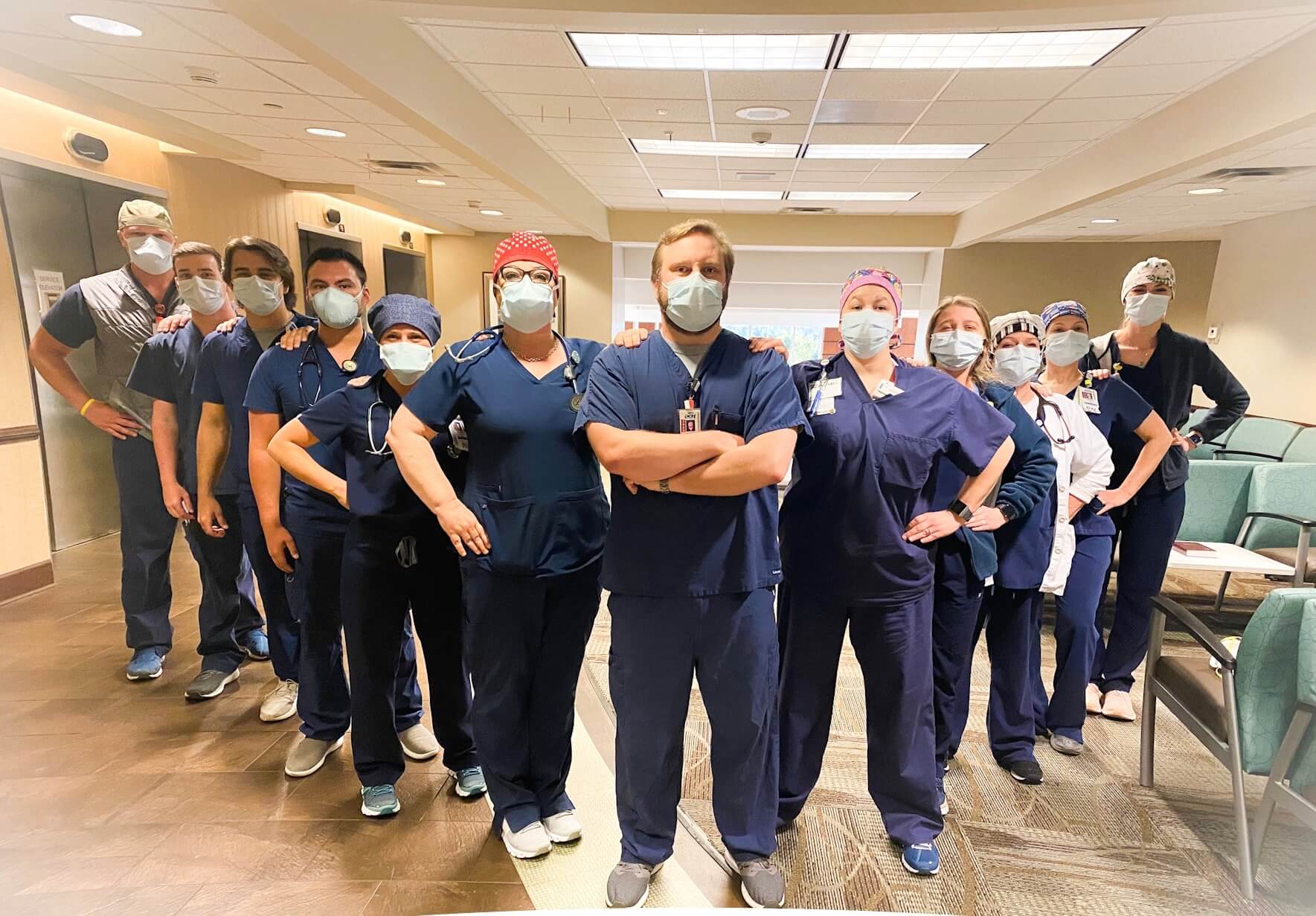 DCH's remote screening site just west of its Regional Medical Center has had very low volumes on Saturdays. This past Saturday only nine specimens were collected for testing. Because of this, the screening site will be closed this Saturday and Sunday. Next week the service will be available Monday, Wednesday and Friday from 8:30 a.m. – 2 p.m. If volumes go back up, then adjustments will be made to accommodate the need.
Supporting the Group
Many migratory birds fly in a v-shaped formation. Scientists have found a few reasons for this, but one stands out; it helps to conserve energy. Each bird flies slightly above the bird in front of her, which reduces wind resistance. The lead bird moves to the back when she gets tired, and another comes forward to take on the extra effort for a while. They work as a team and sustain each other.
Lisa Heravi, RN, shared this analogy to describe how it has been working in the ICU, with other areas, and on a larger scale within DCH over the past few months.
"I was thinking about how the days have been here and how we have all truly gone the distance dealing with not only COVID-19, but the overall [challenges] of sharing our units, working with new nurses, and dealing with multiple overall changes," Heravi said. "We have worked as a unit and have not missed a step. Our nursing leaders have paved a way ahead of the challenges. I'm just so proud of what I have personally witnessed."
Pictured are members of the combined Trauma/Surgical ICU and CICU unit in which Heravi works. They are standing in a v-formation to represent supporting each other through the journey.
Ice Cream, Cookies and a Movie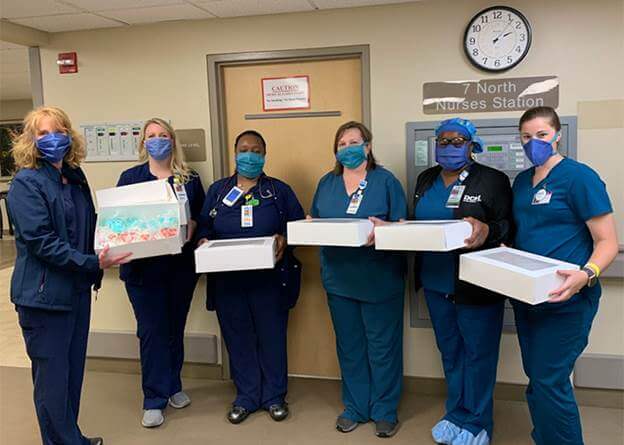 In honor of National Nurses Week, May 6-12, and National Hospital Week, May 10-16, ice cream was offered to employees at all three campuses. In addition, Optum Infusion Pharmacy and Amedisys Home Health had 1,100 cookies from Celebrations Bakery delivered to Northport Medical Center (thank you!). A video slideshow of nurses was also produced and shared on the hospital's intranet.