MEDITECH Expanse: Time Savings and Enhanced Patient Safety are Expected Clinical Benefits
Category: News
Posted On:
Taking care of patients is like a carefully choreographed dance among many caregivers. Nurses take their cues from physicians, and various departments add their own intricate steps. The idea is to keep the dance flowing gracefully so that patients get the most appropriate and safest care.
The launch of MEDITECH Expanse at DCH is expected to offer a number of clinical features to do just that.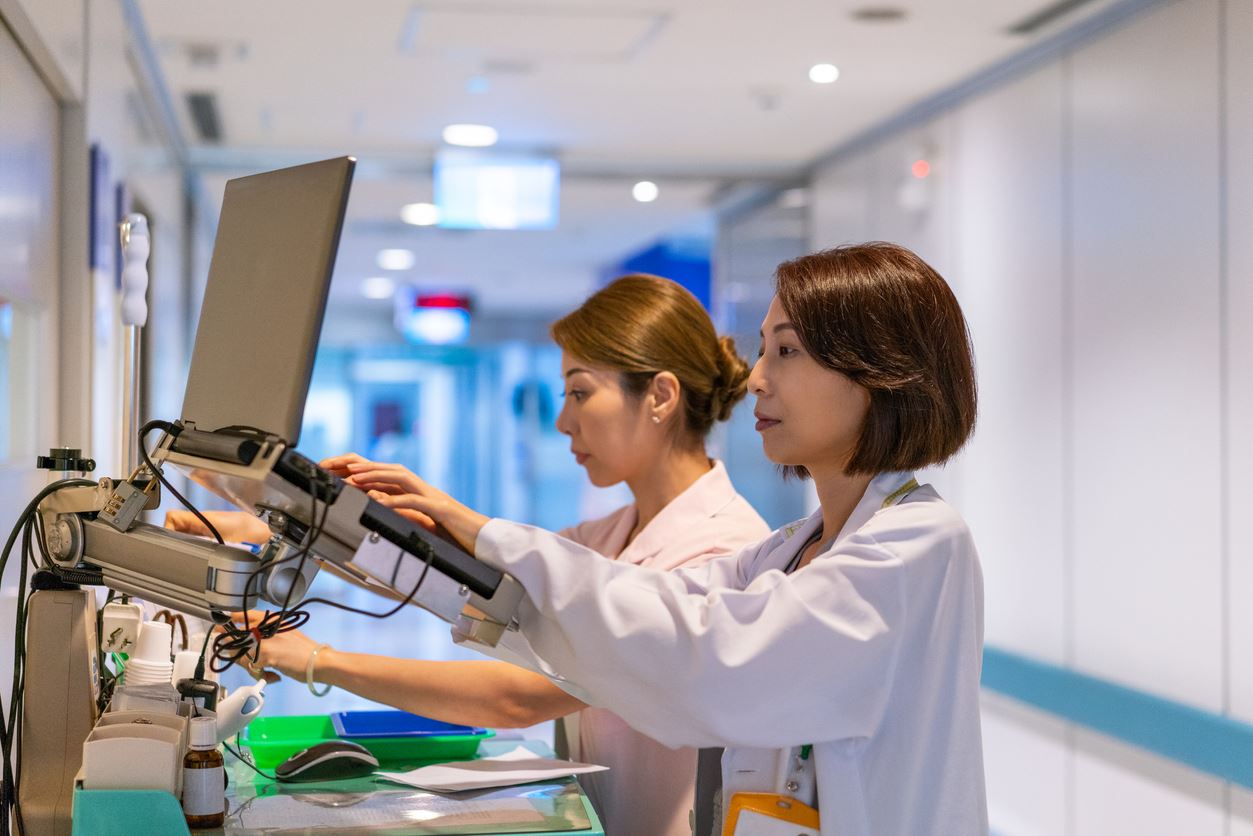 Expanse is an advanced, web-based electronic health record (EHR) developed by MEDITECH. A good EHR connects all of the various pieces of medical equipment, software and clinical assessments so that accurate and up-to-date information is readily available at the point of care. DCH has an older EHR in place, but this new version will offer a more user-friendly experience for the providers as well as a number of features and tools to enhance patient care and safety. What follows are just a few of the new features.
With Expanse, patient assessments should enable more meaningful care plans that are tailored to the patient's condition. For example, an assessment may reveal that patient Jane Doe does not have urinary system issues, so the provider won't spend time completing items that don't apply to her.
Expanse also provides enhanced functionality between a physician's orders and a patient's standard care plan. For example, the standard of care for an acute care patient is to take vitals every eight hours. But the physician may order that vitals be taken every four hours, based on the patient's condition.
In Expanse, the new physician's order will override the first. This avoids duplication, and there is no confusion as to which order the nurse should carry out, which also helps ensure patient safety.
The new system should also help break down silos that may exist across the Health System. For example, a patient assessment process can be built once and then used across multiple disciplines, from the ED to other patient care areas, making care delivery more consistent.
The system will also use information collected to help identify patients who may be at risk for certain issues such as catheter-associated urinary tract infections and sepsis. Providers will be notified of the potential risk so that further evaluation or action can be taken.
Currently clinical and technical teams at DCH are working through build modifications, testing and training. Expanse is set to launch in early 2021 at DCH.